Phil was a calm and collected coach.  The Zen master was rarely seen in a state of frustration or yelling at guy during a timeout.  He made his players read books during the off-season and meditate.  Coach Jackson also was a part of sneaker history as he was the first and only NBA coach to rock Jordans on the sideline.  Would love to know how this came about…..
They go together.  
Its no mistaken that Nike has a choke hold on the sneaker game but what if Nike never signed MJ and the swoosh was never the brand we know and love today, what would you be wearing to today?  Here's our top 10 non-Nike sneakers new and old. 
10. Converse Aero Jam
9.  Adidas Mutombo
8.  Ewings
7.  Puma "Clyde"
6.  Reebok Shaqnosis
5.  Reebok Answer 1
4.  Adidas Kobe Elevation
3.  Asics Gel Lyte III
2.  Reebok T-Raw
1.  Adidas "Luxury Pack"
Black Top Ballers.  
If you were a part of the early ebay years of sneaker copping, chances are you took a loss at some point.  Heres some of our tips to buying kicks on ebay.
1.  Beware of fakes. A picture says a lot so if the shoes look sketchy then most likely they are.  Most fakes are of popular releases like the "Red Octobers" or the Gamma Blue 11's  Don't ever take a chance on kicks hoping they are legit.
2.  If the shoes looks legit but the picture looks like the official images of the shoes release like with a white or black background….an eyebrow should be raised.  This is not a sure sign the shoes are fakes but an indicator that you should contact the seller about the shoes.  Ask them to either post or send you a picture with their user name written down next to the sneakers.  This way they prove to you they not only have the sneakers but the sneakers are in the condition they are supposed to be in.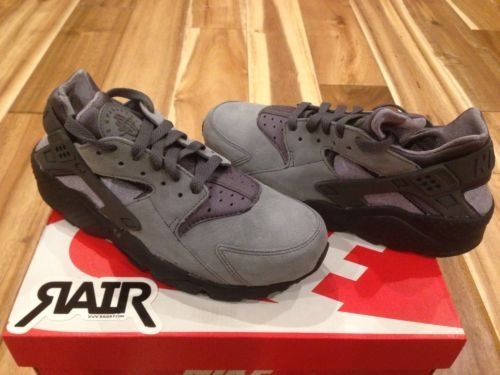 3.  Always do your own research.  The easiest way to verify authenticity is to either compare your own similar make and model to the picture on ebay or go to a website that you know sells authentic sneakers and compare to their pictures.
4.  You dont have to be super knowledgeable about sneakers to be a successful purchaser.  Most importantly, you need to know is how much the shoe is really worth.  Worst thing you can do is let the hype lead you to making a bad buy.  Note that because the sneaker culture has become so popular ebay has tons of sellers.  You can typically locate any sneaker you want to find.  Find those sellers and see if you wont cut you a deal but you can't low ball because most sellers are really knowledgeable about who else is selling what and for how much. 
5.  Lastly, some people are just old school and just dont trust ebay for whatever reasons.  Our advice?  Support your local sneaker shops.  Explore new websites for sneaker consignment.  People that commit the time and finances it takes to start a website are not trying to sell you fakes.  KatalogKicks.com will be coming soon! Holla at us.